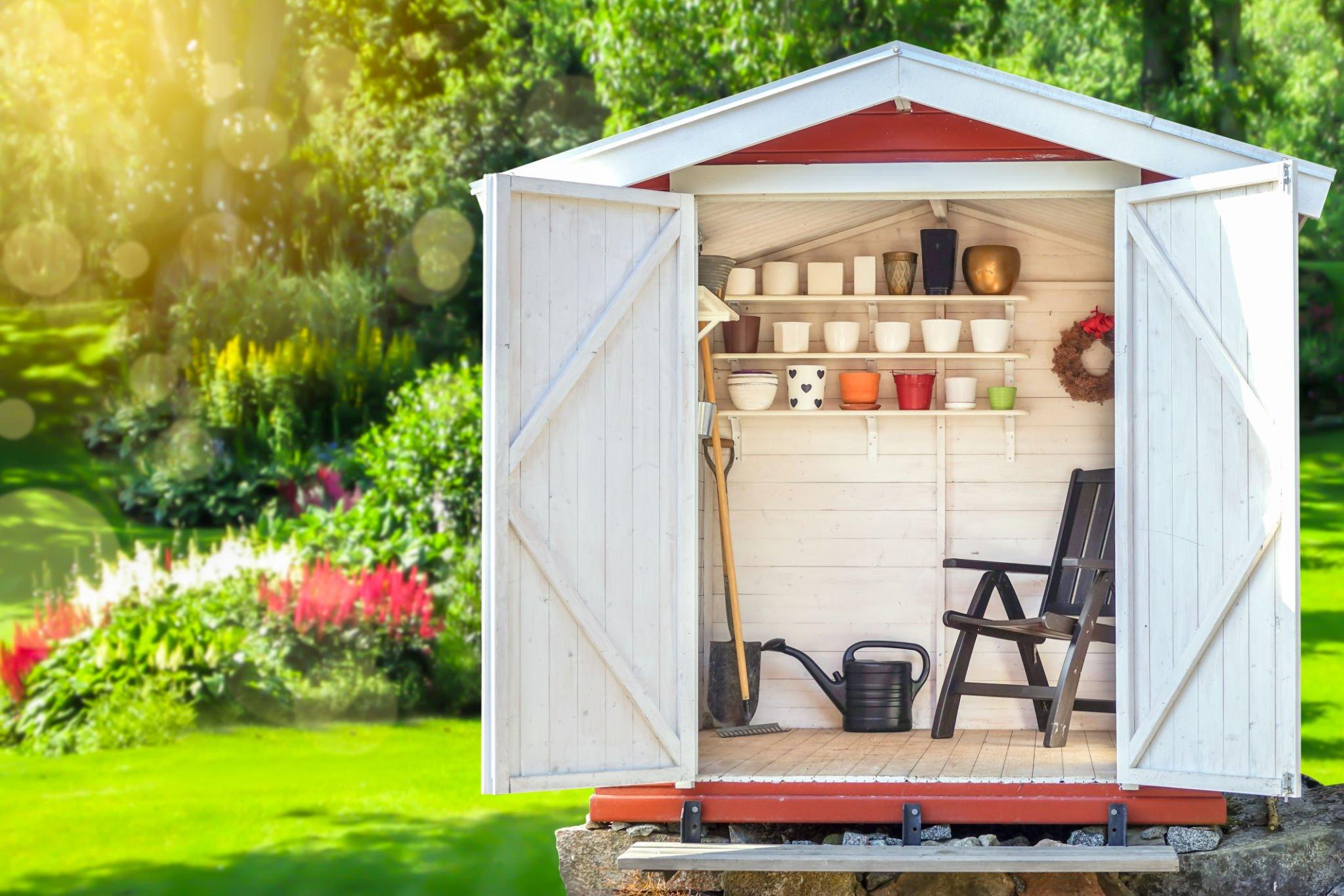 Image Credit: https://www.istockphoto.com/photo/garden-shed-filled-with-gardening-tools-with-green-sunny-garden-in-the-background-gm1129401375-298328512
Garden sheds are a popular feature in many UK gardens, providing additional storage space for gardening tools, equipment, and other outdoor items.
If you are in the market and looking to buy a garden shed, there are a few key factors to consider to ensure that you choose the right one for your needs.
Here are some tips to help you choose a garden shed in the UK:
1. Determine your storage needs
Before you start shopping for a garden shed, it is important to determine how much storage space you need.
Consider the size and number of items you need to store, such as lawn mowers, gardening tools, bicycles, or even outdoor furniture. This will help you determine the appropriate size and type of shed to suit your needs.
2. Consider the material
Garden sheds are available in a variety of materials, including wood, metal, and plastic. Each material has its own advantages and disadvantages, so it is important to consider which one is best for your needs.
Wooden sheds are aesthetically pleasing and can be painted or stained to match the look of your garden, but they require regular maintenance to prevent rotting and warping.
Metal sheds are durable and require little maintenance, but they may not be as aesthetically pleasing as wooden sheds. Plastic sheds are lightweight and easy to assemble, but they may not be as durable as wooden or metal sheds.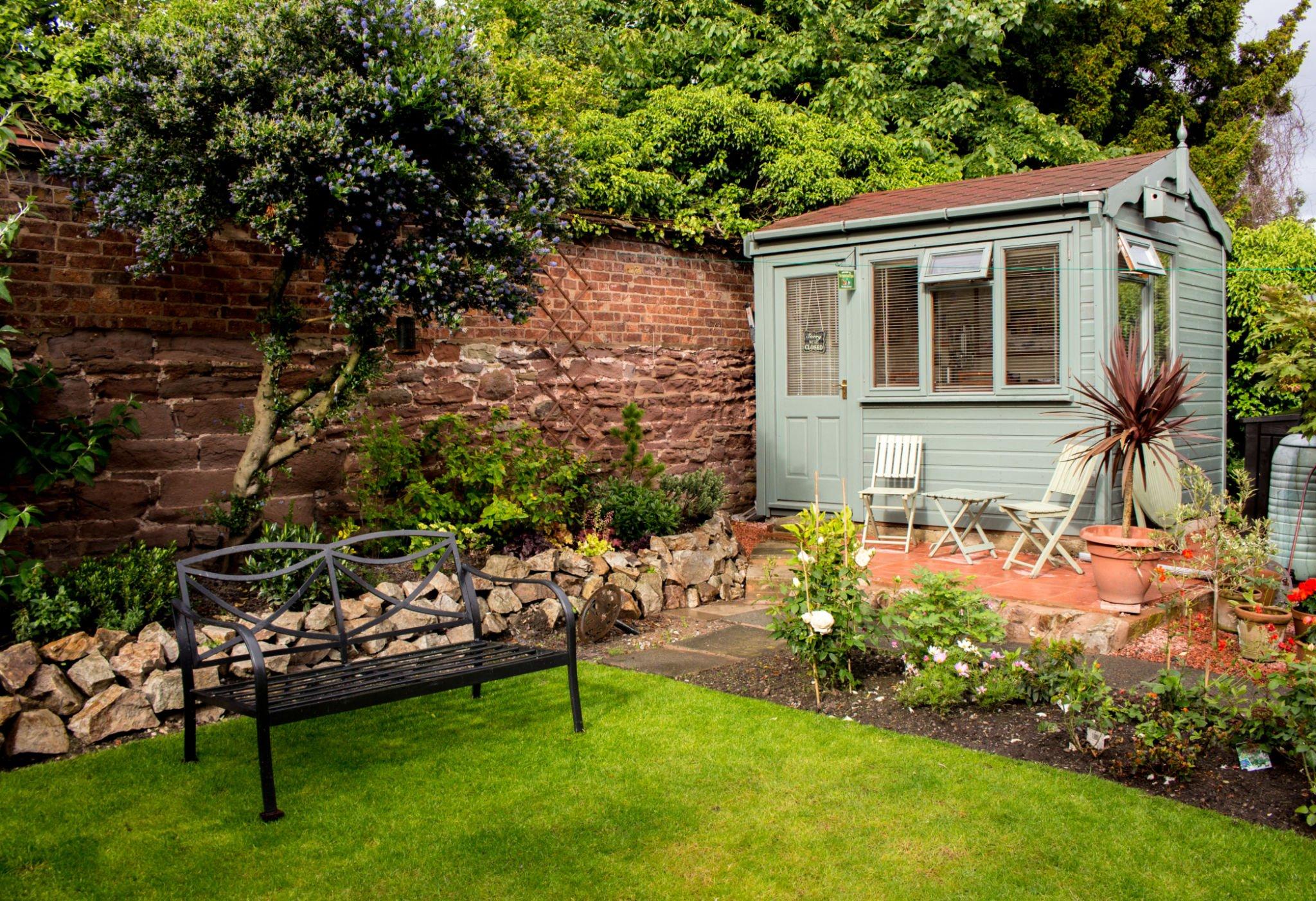 Image Credit: https://www.istockphoto.com/photo/pub-in-urban-garden-gm1156077575-314956878
3. Choose the right style
Garden sheds come in a range of styles, from traditional to modern. The style you choose will depend on your personal preference and the look of your garden. Traditional styles, such as the apex roof, have a classic look that is popular in many UK gardens.
More modern styles, such as pent roof sheds, have a sleek and contemporary look that can be a great addition to a more modern garden.
4. Consider the location
The location of your garden shed is an important consideration. You will want to choose a location that is easily accessible, but also out of the way of foot traffic and away from any trees or other obstacles.
If you plan to use your shed for gardening purposes, it is also important to choose a location that gets plenty of sunlight.
5. Think about security
If you plan to store valuable items in your garden shed, such as power tools or bicycles, it is important to think about security. Look for sheds with sturdy locks and doors, and consider installing an alarm system or motion-activated lighting to deter thieves.
6. Check the regulations
Finally, before you choose a garden shed, be sure to check any local regulations or restrictions that may apply. Some areas may have height or size restrictions, or may require a permit before you can install a shed. Checking these regulations in advance can help you avoid any legal issues down the line.
In conclusion, choosing a garden shed in the UK involves considering several important factors, such as your storage needs, material, style, location, security, and local regulations. By taking time to think through these factors, you can choose a garden shed that meets your needs and fits seamlessly into your garden.