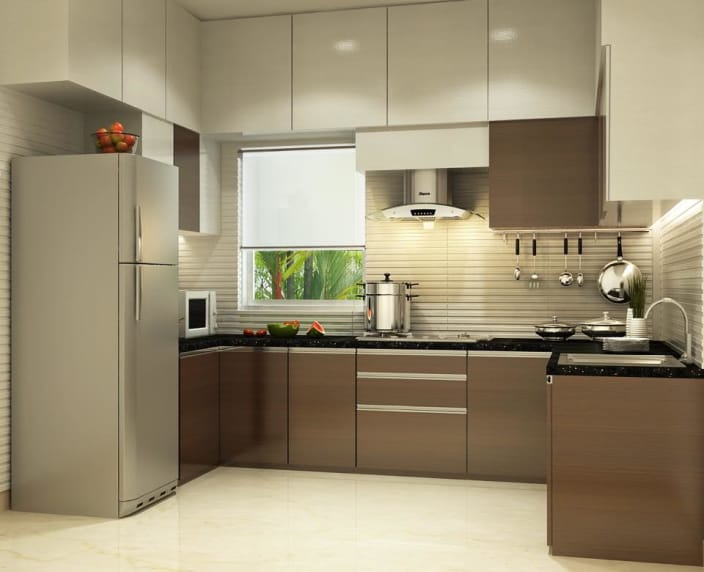 Kitchens are best functional only when you have the right space to utilize and work freely. The decor looks much simpler when things are organized. If you are wondering what you can do to improve the space in your kitchen, building cabinets is what you can do to make it look classy and modern. Cabinets can make or break your kitchen's interiors so make sure you choose them well. Well-planned cabinets can give your space a new and improved perspective. 
So here are some kitchen cabinet ideas that are worth exploring this season.
Glossy cabinets
The best way to add that extra glamour and luxury to your kitchen cabinets is by glossing up the spaces. A single layer of glossy interiors will make the entire set of cabinets pop out and be the show stealer. These cabinets beautifully reflect the light, creating an illusion of a bigger space. To make it more dramatic, go for colors like cherry, wine or deep royal blue.
Pastel cabinets
If you want your kitchen decor to be smooth and soothing, pastel decor is something you can go for. You can easily spruce up your space with neutral shades on board, which are extremely mild to the eyes. Shades of mild brown, pink or green are cool and light, and looks refreshing. With these, you can add multiple characters to your kitchen cabinet designs. To bring out the earthiness of the pastel shades, incorporate a few plants.
Metallic cabinets
This will add a mesmerizing feel to the interiors as you induce a wave of sophistication into the spaces. You do not need to put in a lot of effort while styling this space. The kitchen cabinets will get a statement appeal and you can mix them right with stainless steel cabinets to dress up the otherwise mundane space.
Mixed material cabinets
If you are too confused to choose any one from a wide range of options, go for mixed materialsyou're your cabinets. You can mix wood with brick finishes to give the decor a rustic look. To give a chic and contemporary look, there's nothing better than white cabinets, which are sure to steal away all the limelight. If you want to give the space a classic look, simply pick wood and experiment with its various textures.
Kitchen Wholesalers cabinets come in a wide variety of shades and styles to make your kitchen one of its kind.