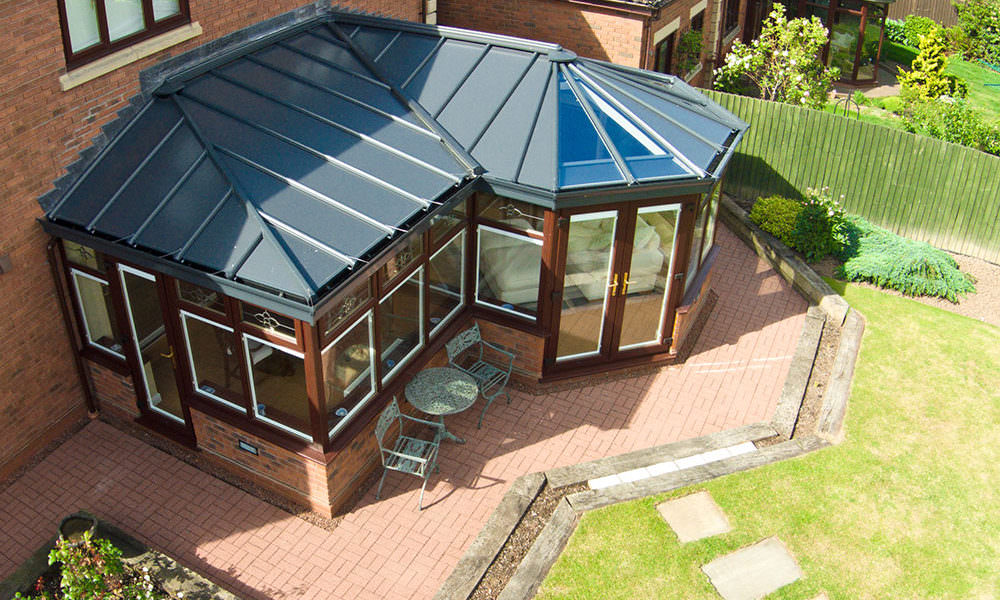 Have you ever thought about adding a conservatory to your Bromley home? Conservatories offer many opportunities to expand your living space without the added expense and hassle of a traditional extension. You can create a play area for your children or a cosy spot for socialising with your pals. With plenty of light and warmth, it's the ideal setting to unwind after a long day.
But choosing the right conservatory style can be a problem! First, you need to decide on the material. Are you after something economical, versatile, and low maintenance? Then, uPVC might be right up your alley! It comes in many colours and woodgrain finishes, so you can pick the one that suits your preference. Woodgrain is the way to go if you prefer the timber effect look. But, if you fancy a more modern finish, then aluminium frames might be a better choice.
Think about what fits your Bromley home and your style. Once you have that down pat, you can pick the conservatory style that will work best for you and your home.
Victorian & Georgian or Edwardian
Conservatories provide the perfect place to soak up some sun, admire your garden, and relax with a good book. Popular styles include Victorian, Georgian and Edwardian.
These traditional styles are loved by many because they easily blend in with any building, whether modern or period-style. If you want to stand out from the crowd, a Victorian conservatory is the one for you! A bell-shaped apex characterises it and has unique rounded walls. This style is a perfect conversation starter for your garden parties!
On the other hand, if you're more of a modernist, a Georgian or Edwardian conservatory might be the one for you. They also have a sloping roof, but unlike the Victorian style, they have a sleek, square or rectangular shape that blends perfectly with any building.
Gable
If you want to add charm and style to your home, a gable-end conservatory is what you need! This conservatory style is characterised by its triangular shape, resembling the end of a pitched roof. The elevated roof allows plenty of natural light to flood the room, creating a bright and airy atmosphere. For an added touch of elegance, you can choose to have a 'rising sun' framework within the gable end, giving it a truly unique look.
Lantern
Looking for something even grander than the gable style? The lantern conservatory might just fit the bill! This conservatory style is majestic, with a raised roof in the middle section, resembling a lantern. The roof lantern floods the room with light and offers a breathtaking sky view. It's no wonder that this style is often seen in larger conservatories, adding to the grandeur of the space.
T-Shaped
For larger gardens, a T-shaped conservatory can make a bold statement. This style extends the length of the house, with a central projection extending out into the garden. It's available in Victorian and Georgian designs and looks incredibly stunning with a gable end conservatory. This style is popular among those who want an indoor swimming pool, but it's also an excellent choice for those who simply want a spacious and stylish conservatory.
P-Shaped
The P-shape might be the perfect solution if you're looking for a conservatory that can accommodate multiple uses. This style combines a lean-to and a Victorian conservatory, offering dual usage. One side can be a playroom, while the other can be a dining area, creating the perfect space for large families. With its striking design, the P-shape conservatory is sure to impress.
Glass Extension
If you prefer something modern and minimalist, a glass extension conservatory offers sleek lines and a spacious feel, letting in lots of natural light.
Loggia
The Loggia conservatory is perfect for those who want to add sophistication to their home. Inspired by the Italian Renaissance, the Loggia conservatory offers a beautiful, ornate design. This style features columns similar to those in an Orangery, but with metal and painted finishes instead of brickwork.
Orangeries
An Orangery might be the best option for a traditional and robust alternative. This style features a lantern roof and plenty of brickwork, making it a room surrounded by large windows. It's an excellent option if you want an extension to their with a classic feel.
Whether you choose a gable, lantern, T-shape, P-shape, glass extension, Loggia, or Orangery conservatory, you can add value and quality to your home. With the help of experts, you can create a conservatory to fit your needs and style.