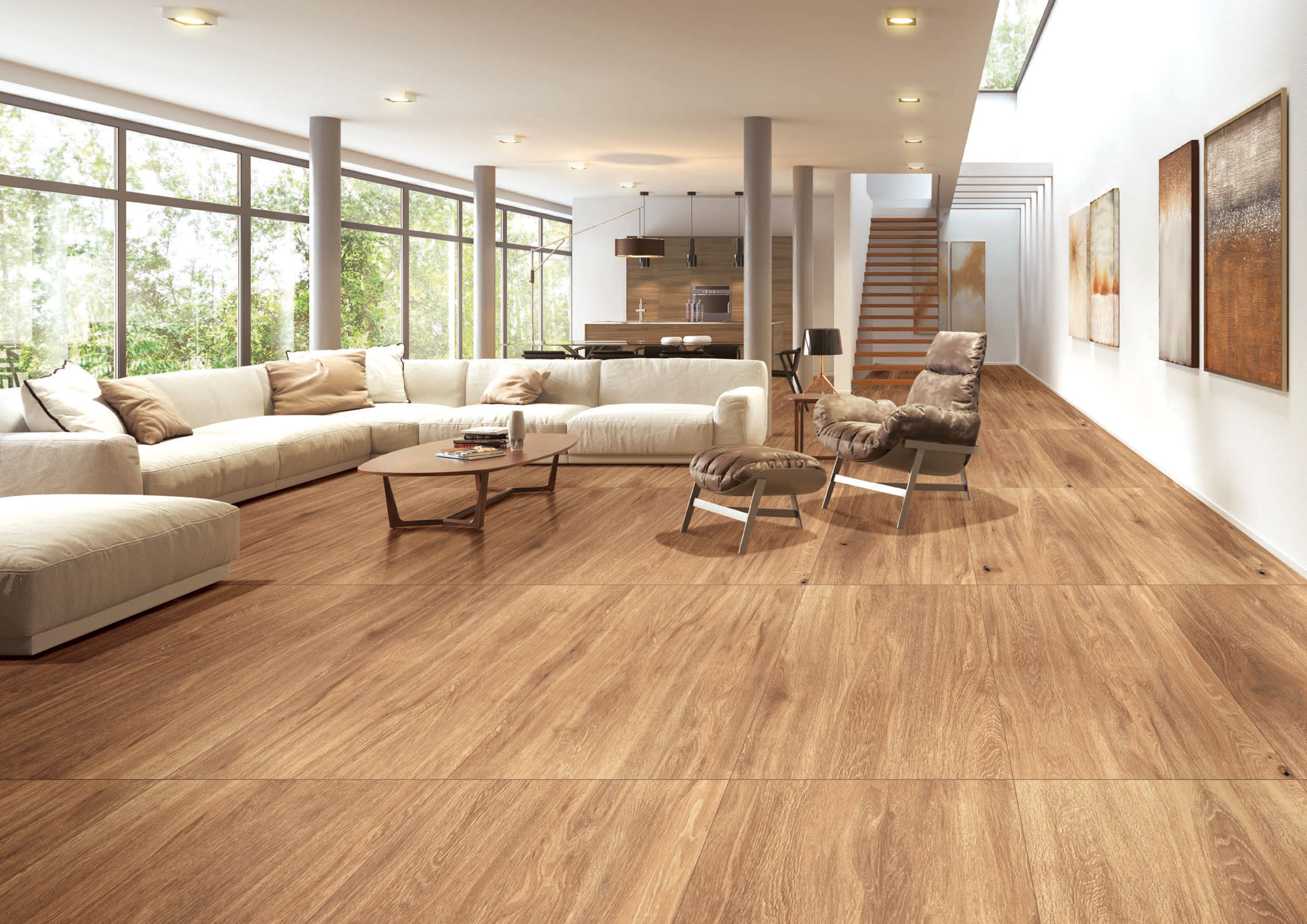 Elite home renovators and designers vouch for the versatility of ceramic tiles as some of the best and most practical flooring options. It's not just the fact that ceramic tiles are extremely economical and affordable, there are many other benefits of ceramic tiles that make them wonderful options for flooring. If you've been meaning to renovate your house but haven't figured out whether or not ceramic tiles would do the trick, then this guide will be a delightful read.
Advantages of Using Ceramic Tiles for Flooring
Ceramic Tiles are Impact-Resistant
Did you know that ceramic surfaces are extremely strong? Hence, these tiles make wonderful options for not just the kitchen floor and the bathroom floor, but even the hallway floor that's probably the area of a house that sees the most foot traffic.
Ceramic Tiles are Breezy Options for Wet Rooms
The surface of ceramic doesn't absorb water. The water resistance is even higher when the type you've chosen is glazed ceramic. Hence, ceramic tiles are highly resistant to moisture and humidity. When installed in a bathroom, they do not fester germs since germs require moist conditions. Also, ceramic tiles eliminate the factor of smell that erupts in damp moist areas. All in all, ceramic tiles are extremely hygienic.
Ceramic Tiles Save Money
It might sound like a bit of an exaggeration, but it isn't. Ceramic tiles are very easy to maintain. When compared to any other flooring option, be it real wood or real stone, you'll have to shell out hundreds and thousands of dollars in marinating the surface of both the wood and the stone. However, ceramic tiles require no such attention because of the following reasons:
They don't absorb moisture. Hence, they don't rot or smell like wood.
They don't require any major maintenance. If one tile breaks, that single tile can be replaced. The entire floor doesn't have to be redone.
The surface of glazed ceramic is scratch-resistant too. Quite obviously, these tiles tackle the wear and tear of years without showing signs of getting dull. When cared for and mopped daily, they can last for more than 2 decades.
Ceramic Tiles Require no Special Maintenance
There's no need to buy any special cleaning agent because dust and dirt, even food and drink stains, stay just on the surface. They don't seep inside. Hence, all you have to do is either mop ceramic tiles daily or vacuum clean them once a week.
That being said, the performance and longevity of ceramic tiles largely depend upon the sellers. Hence, floor tiles such as the Ceramique au Sommet floor tiles that come from trusted sellers are the best options you must explore.