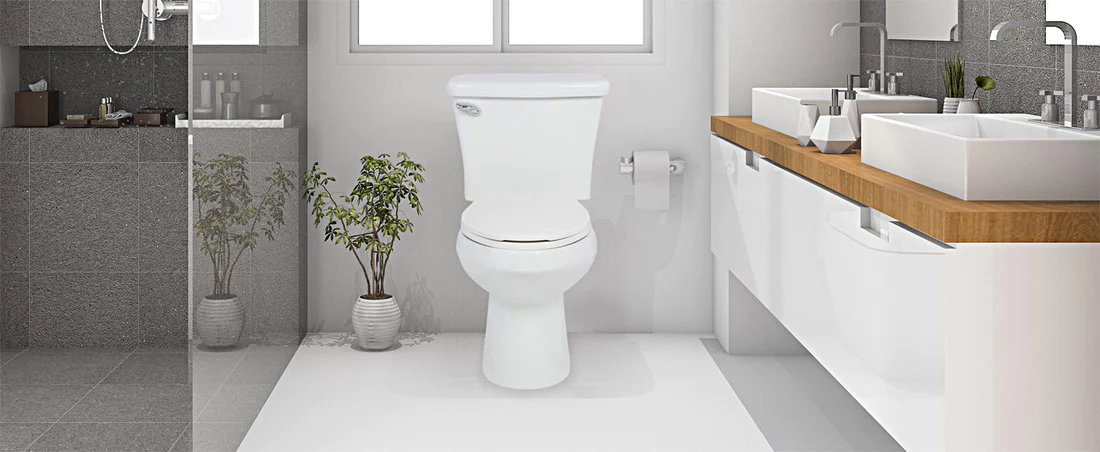 The right bathroom accessories as per your necessities are very important. They help create better accessibility, convenience, and comfort in this space. This encourages the user to spend sufficient time here without hopping from one place to another in search of diverse things to help complete their washroom chores. Amidst all of the necessary bathroom accessories, the toilet seat is the most important. Western commode toilet seats are the most convenient. They are easy to use, comfortable, and offer sufficient durability too. If you are looking to purchase them on time, here's a guide to help you make the right choice.
1. Shape Of The Toilet Seat
Although the shape of the toilet seat may differ as per the convenience of one person to another, they are critical to consider. The shape of the toilet seat can have a major impact on the seating posture and comfort of the user. That is why sufficient attention must be brought to it. Experts suggest that elongated seats are the most useful by far. These seats are very comfortable to use.
2. Size Of The Toilet Seat
According to your washroom space and the size you prefer, you must purchase an ideal-sized toilet seat. For this, you need to make sure that your toilet seat comes in the right size that provides you with crumbs of comfort. Also, remember that for large bathrooms, it is okay to go with larger toilet seats. But for smaller bathrooms, it is best to save space with small toilet seats. So, purchase one accordingly.
3. A Soft Seat Is A Wise Purchase
The softness of the toilet seat can help improve the comfort of using the toilet in the first place. These help you abstain from any type of back problems or hip issues that may aggravate in the later stages of life due to the discomfort of toilet seats. That is why we recommend using padded toilet seats. So, if you are someone who spends too much time in the bathroom, investing in padded seating will be the best thing ever.
4. Cost Of The Toilet Seat
Now, once you have chalked out the most important features you want your toilet seat to have, it is time to focus on the budget. Make sure you purchase a toilet seat that is available without the need for you to break the bank. It should be easily accessible without spending a fortune. Remember, if you are purchasing a toilet seat because you are getting your entire bathroom renovated, you may have many other investments to make. So, choose wisely.
Winding Up!
The right toilet seat becomes crucial for those who spend quite a long time in their bathrooms. Since sitting on the wrong type of toilet seat can aggravate your body pain, it is wise to consider these essential factors and purchase the right one for yourself. Remember that others will also be using your washroom. So, the considerations you make must suit everyone's preference put together. All in all, these pointers will surely help you make the right decision, not just for yourself but for all other users too.