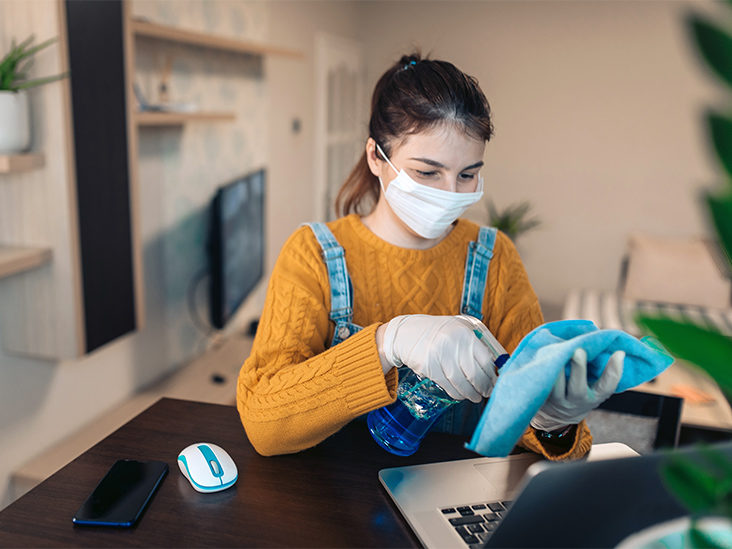 Introduction
When you're stuck at home during a pandemic it may seem unnecessary to hire cleaning services. However, taking care of kids and working from home isn't easy. To hire cleaning services for your home you can look up "cleaning services near me". Let's check out how cleaning services play a part in the community during the COVID-19 outbreak:
The Details
Halt the spread of viruses

– This is the first thing that comes to mind while hiring a cleaning service. Professional cleaning service workers use effective and safe cleaning supplies to clean and disinfect your space. They know which chemicals and solutions are tough enough to kill bacteria and viruses without being toxic for your kids and pets. 
Moreover, during a pandemic sourcing cleaning supplies is a tough job. Everyone is in overdrive mode with their cleaning during a pandemic. That's why cleaning supplies run out of stock in most stores. If there's mass panic and hysteria even basic things like toilet paper get inflated prices and become difficult to find. On the other hand, cleaning companies have a large inventory of such supplies for their business. You can give them a call and let them take care of the cleaning. 
Services for those in need

– The best way to stop the spread of germs and viruses during a pandemic is to keep surfaces, especially high traffic areas and objects clean and disinfected. Most people who are working from home may be able to manage this on their own. However, a large part of the community may not be able to keep their space clean. 
For instance, those who have physical disabilities or are recovering from serious injuries would have a hard time cleaning their home frequently. Even if there are no injuries, many people in your community may be recovering from covid. Patients who are recovering from covid usually experience weakness and are advised to do minimal physical tasks. For them, a cleaning service is an essential need. 
Apart from that, there are also the elderly and single parents who have an especially hard time during a pandemic. Working from home, taking care of kids, managing their finances, taking their meds take most part of the day. Add chores like scrubbing toilets and vacuuming every part of the home and it gets exhausting. For the elderly, it may even be dangerous. That's where cleaning services come in.   
Protect your family and guests

– Cleaning and disinfecting is not the same and one comes before the other. During cleaning, you have to get rid of surface-level dust, grime, and dirt to make your furniture, electronics, floors, and other surfaces look clean. It's tedious enough. During a pandemic, it gets worse since you need to disinfect those cleaned surfaces to kill all the germs and bacteria. You may get lazy and skip a few spots and cut some corners.
Those missed spots and disinfectant use without diligence may allow the virus to thrive and spread and endanger the health of your family and guests. Research says that Americans spend around 6 hours a week cleaning and a third of them wonder how good a job they did. Those numbers must be inflated during the pandemic.  
Instead, you can hire a cleaning service to get the job done properly. Professionals know how to clean your home the right way and usually have a checklist to do it effectively in a short amount of time. By hiring cleaning services, you can protect your family, friends, and guests from being exposed to the virus.   
Some people have reservations about inviting cleaning professionals into their homes. During a pandemic the fear is valid. However, cleaning professionals of reputed cleaning companies always take the right precautions and wear proper protective equipment. Apart from masks, goggles, and gloves they also equip themselves with hazmat suits if necessary. During a pandemic, this is a high-risk job, and they take all precautions to protect themselves. 
Protect your mental health

– When you're occupied with work, the kids, taxes, investments, and all kinds of other things in your busy life, extensive cleaning chores are an added hassle. It eats into your precious time and is physically exhausting. This can become stressful when it becomes a daily thing. However, you can avoid that and take a breather by hiring cleaning services. They allow you to spend your physical and mental energy on more important things. 
If you don't have time to clean your home, it gets even worse. A dirty and unorganized workspace is the perfect breeding ground for germs and viruses and also affects your mood and focus. A dirty workspace isn't just distracting but also keeps you in a gloomy mood and prevents you from focusing on your work. You're more prone to make mistakes and may not be able to make the right decisions in an unclean workspace. Allow cleaning professionals to fix that. 
They follow health guidelines and offer quality cleaning

– You may have cleaned your home for decades and know exactly what you need to do to disinfect your home properly. However, the virus is evolving constantly and with it, the health and cleaning guidelines are also changing. A professional cleaning service is always updated with such guidelines. While some do it to stick to regulations others do it to offer your family the protection it needs. 
Moreover, professional cleaning services always do a better job at cleaning. No matter how many tutorials you watch and how many years you've spent cleaning the same spots, it looks and feels different after it has been cleaned and disinfected by professionals. They know the secrets and have the experience to offer you premium quality cleaning service that you just can't achieve on your own.  
Conclusion
As you can see, cleaning services can play a big role for the community during a pandemic and allow you to take a breather from your busy schedule. To hire cleaning services for your home you can search for "cleaning services near me".