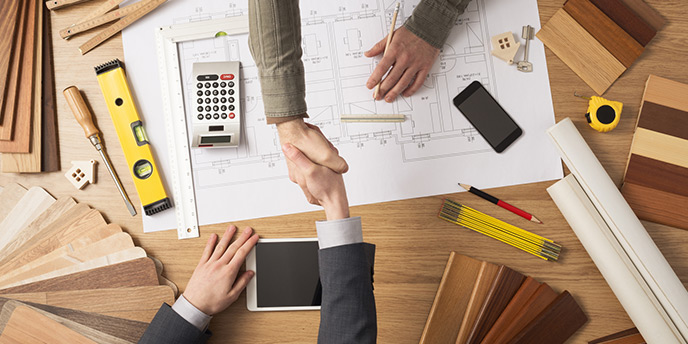 Remodeling your home can be exciting and intimidating, especially when looking at the numbers and timeframes. Knowing what factors to consider when planning a remodeling project can cut down significantly on the stress and surprises which can come with the process.
Set a Budget
Your first step in planning a remodel should determine how much funding you can put into the project. The expenses involved in a renovation can shock homeowners, especially when remodeling a kitchen or bathroom where the plumbing needs to be considered. However, it is crucial to start setting your budget by looking at your finances and the average costs of your remodeling goals in your area. For example, the average bathroom remodel cost Seattle homeowners face is different from the average cost of a similar remodel in Austin. Because of factors like the availability of tradespeople, materials transportation, and building permits' price. The more research you do on current market renovation prices, fixtures and materials, the more prepared you will be with your plans and budget.
Choose a Contractor
Choosing the right contractor, tradespeople, and companies to hire for your renovation can significantly impact your budget, timeline, and overall quality of the finished project. While it can be tempting to go with the lowest bidder for the job, it is essential to keep in mind the reviews of any professionals you work with. Factors like a history of quality work and coming in on budget and time should weigh heavily on your decision of who to hire, but so should amenability and customer service skills. Remember, you are the customer, so your general contractor, plumber, and electrician should listen to your preferences, answer your questions, and explain the what and why of the project when asked. Not to say that you can bombard your renovation team with hours' worth of questions and still expect them to finish the work on time. Still, it is to say that you should feel comfortable asking questions or expressing concerns with those working in your home.
Decide Whether To Move Out or Stay
The bigger the scope of your renovation, the longer it will take to complete, and the more of your daily life it will impact along the way. For instance, if you update the flooring and fixtures in your kitchen, you can expect the job to take one to two weeks and keep you from using that room for the duration. However, suppose you take the main floor to the studs and move the walls. In that case, you are looking at several months' worth of noisy and dusty work without using any bathrooms, bedrooms or appliances in that space. This means renting another place during the remodel for many homeowners, but some will choose to stay. Some things to keep in mind are that living on-site can reduce expenses for the project and make it easier to stay updated. Living somewhere else while renovating your home can mean added living expenses. You would be paying your mortgage and rent in a new place, plus utilities for both locations. However, those who work from home may find it impossible to get anything done with all the construction noises.
Chip In Where You Can
One way to make a remodel easier on your checkbook is to plan to chip in where you can. Whether you are helping haul out debris during the demolition or painting each room as the crew finishes with it, the more labor you contribute to the cause, the less you have to pay. It is essential to keep in mind that you do not want your contributions to get in the way of your contractor and set the timeline back.
Conclusion
Planning your home remodel can be easier than you think. You can keep from being intimidated by all the factors and price tags. First, you will want to decide how much money you can put toward your preferred changes and what those remodeling projects cost in your area. Then you can find a contractor and other professionals to help with the work, decide whether to live in the renovation space or temporarily move out and chip in labor along the way.