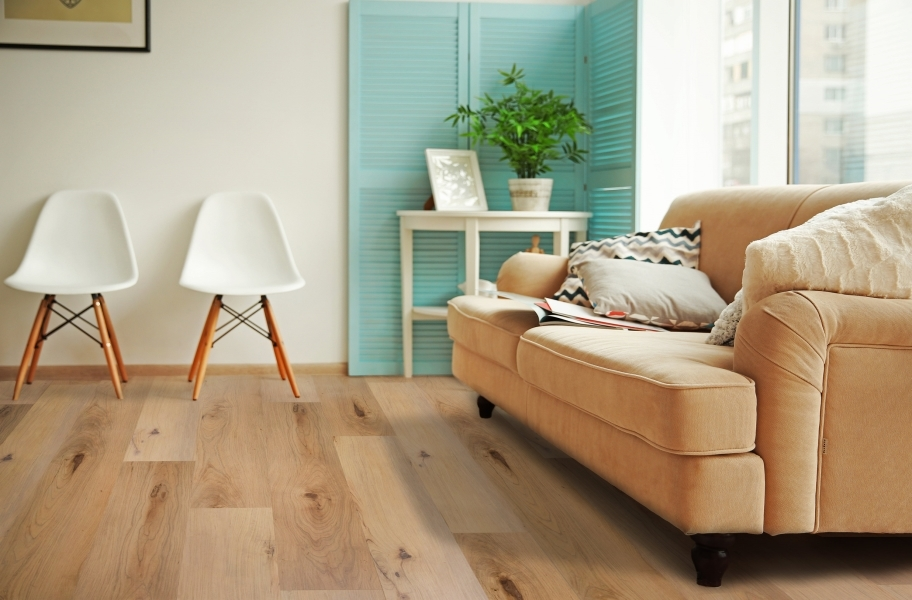 The restoration of small office space is complex, so we present you with valuable recommendations for remodeling office space. When you have little room, it can be challenging to determine what design choices would result in a pleasing aesthetic. It is far too easy to overwhelm the area, resulting in an overcrowded and suffocating room.
So, how can improvements be made when there's little room? The following recommendations for an office fitout will assist you in optimizing the use of the available space in your business.
Prioritize Function
When upgrading office space, the design of an operational plan should be your first focus. Take an unbiased look at the available area and determine how to use it to the greatest possible use. Ask yourself questions like:
Should workplaces be arranged according to the departments they serve or the activities they perform?
Can workers roam about efficiently from one location to another?
Which of these three options—individual workstations, co-working stations, or a hybrid layout—would be most effective?
What kind of environment are you hoping to cultivate here? One that emphasizes autonomy and privacy, or teamwork, transparency, and openness?
Remember to Think About the Future
When planning the space arrangement and buying new furniture, you should consider your long-term goals more than your immediate need. Make an effort to prepare for the company's future expansion by developing a flexible floor plan and investing in furnishings that are simple to rearrange.
Utilize Natural Lighting
Using natural light is essential to creating the illusion that a room is much larger than it is in a tiny area. Consider extending the size of the windows in cramped office spaces so that you may let in as much natural light as possible throughout the remodeling process. Also, ensure that you do not unduly obstruct the windows you have; make sure that you keep them clear of desks, filing cabinets, and other such items.
Opt for Unassuming Furniture
If you're remodeling a small office space, now is NOT the time to follow the mantra "go big or go home." You might prefer a large, comfortable leather couch in the break room or majestic mahogany workstations, but the final result will be an office that is simply too congested.
Now is the moment to start embracing the minimalism that lies inside you. Find workplace furniture that is not only comfy but also practical and sensible. Choosing models with a smaller dimension can give the impression that there is more open space and accessibility in the area you have.
Try To Stick To Lighter Colors
The colors you pick to decorate with may significantly influence the perception of the size of the area you are working with. You may believe that a daring and brilliant hue can invigorate a tiny area, but it will make the walls look like they are squeezing in on you. Whites and other light-neutral hues are your best bet for maintaining the room's sense of openness and airiness throughout the area.
Use Vibrant Hues As Accents In Your Design
You do not need to forego the use of color completely. When working with a limited color palette in a compact area, the most effective method to use color is to do so as an accent. This will prevent the atmosphere in your office from becoming too boring and repetitive.
Smaller things, such as lighting fixtures, chairs, or artwork, are perfect candidates for using accent colors. In addition, this is an excellent approach to bringing your organization's brand or other essential colors into your workplace.
Make Intelligent Use Of Available Storage Space
You can't rely on cumbersome bookcases and filing cabinets when you don't have enough room for them. You must use your imagination to locate space, even if it might not appear. To generate more storage space, add floating shelves, wall cubbies, and monitor stands equipped with drawers.
Make Preparations For Technology
One must consider the company's technology requirements while planning workplace renovations. A computer at each desk? If that's the case, you'll need to have floor outlets put in for electricity. Otherwise, you risk having trouble with the Fire Marshall and having unattractive wires that trip up your guests.
Consult your IT department for office remodeling advice before you get started. In which ways do you see your present processes being enhanced? Is your Wi-Fi fast enough, or does it require an update to keep up with the demands of your network? Will you continue to use a landline, or will you convert to an online phone service?