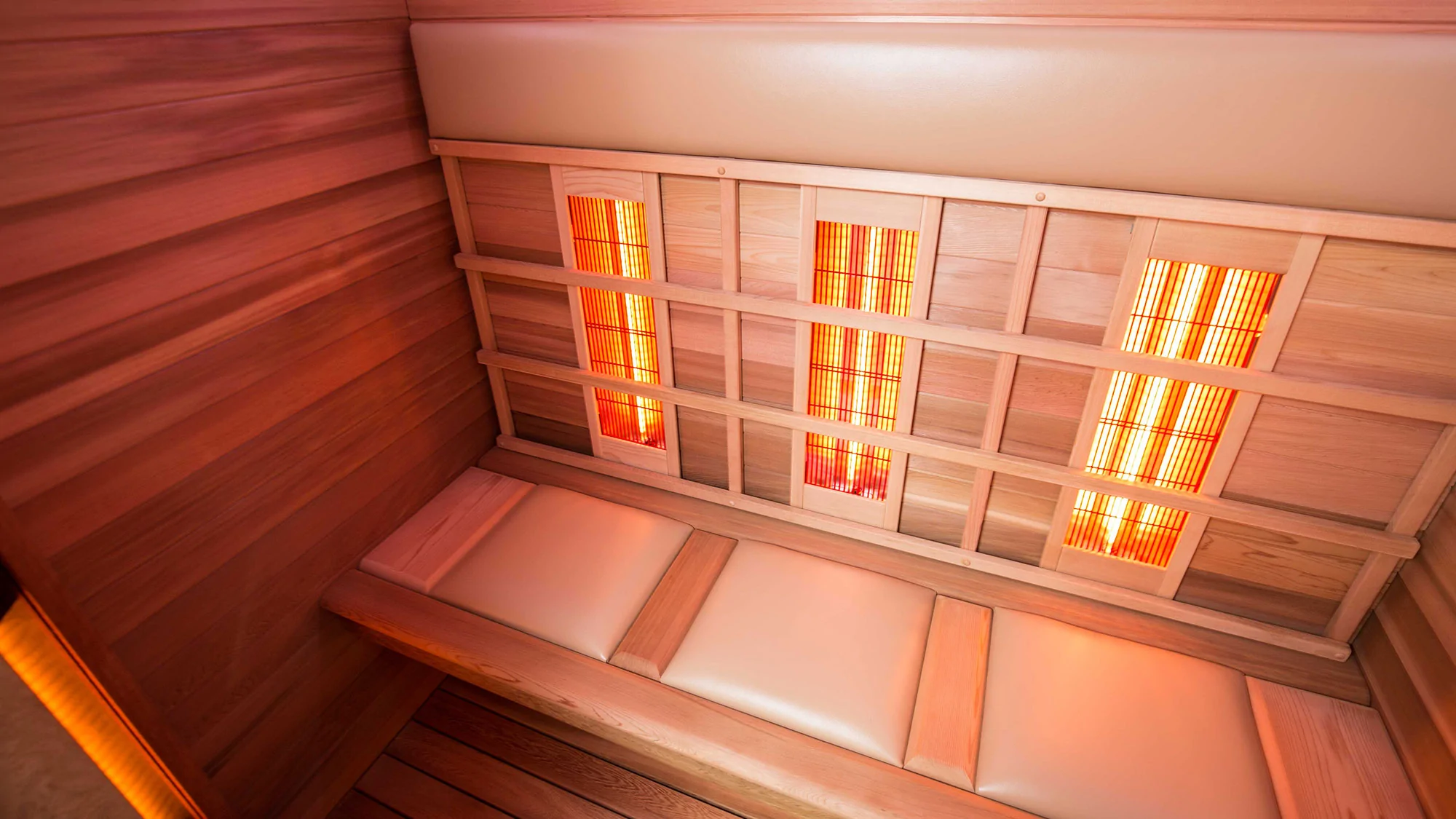 A sauna is a small or big room where people go to significantly raise their core temperature and perspire more. It uses mostly dry heat and moderate humidity. The sauna's electric stove uses ambient heat to get the room's temperature up to 180 to 195 degrees Fahrenheit on average.
Known as a therapeutic temple of sorts, the outdoor sauna has a lengthy history dating back thousands of years and evolving from a source of existence and purification. Today, people love saunas for their wide range of health advantages, such as weight loss, enhanced heart health, and cleansing. 
Contact My Garden & Patio if you want to build a beautiful outdoor garden space including an outdoor sauna where you can relax with your family. They provide a wide variety of products to choose from, including gazebos, garden furniture, barbecues, fire pits, pizza ovens, sheds, garden storage, outdoor Aleko saunas, and many others. 
Types of Sauna:
The most common styles of home saunas come in several designs based on their heating techniques.
The sauna room and the sauna rocks are heated with burning wood. Saunas powered by wood often have low humidity levels and high temperatures.
An infrared sauna is different from traditional saunas as it heats the air inside the sauna by emitting infrared light from infrared heaters. Since the infrared heating will be lower, between 104 and 140 degrees Fahrenheit, some people may find it comfortable.
Electrically heated: These saunas have low humidity and high temperatures, comparable to wood-burning ones. The sauna chamber is heated by an electric heater, which is connected to the floor.

Barrel sauna:
The attractive round shape of this outdoor sauna is a pleasant change from the normal boxy appearance of most outdoor saunas. An outdoor barrel sauna, which is cylindrical and has curving walls, may have a tempered glass door so that you can enjoy the outdoor scenery. 
Reasons You Must Have an Outdoor Sauna:

An outdoor traditional sauna can be a better option for you if you want to add some elegance to your yard while raising the value of your home.

You can conserve room within your home by building your sauna outside.

If your sauna is outside, you may use it as a poolhouse.

Without having to leave your home, a sauna located right outside the front door offers a fast vacation.
Health Benefits of Outdoor Sauna:
Both indoor and outdoor saunas have many health advantages, such as:
In addition to enhancing circulation, a sauna's heat may also encourage relaxation. This may increase your sense of well-being.

Increased circulation may alleviate arthritic pain, enhance joint mobility, and lessen muscle soreness.

Using a sauna may reduce your stress level, which will directly decrease the risk of cardiovascular events.

Some psoriasis sufferers may find that their symptoms lessen while using a dry sauna.

By using a sauna, individuals with asthma may experience some symptom alleviation. 
The ideal timbers to use for your sauna's construction are softwoods like pine, cedar, fir, and spruce. The cheapest choice is pine. Make sure you adhere to local regulations when building your chimney and wiring for power. Aleko outdoor saunas with a well-built structure, a suitable heat source, and the perfect sauna stones can help you and your family relax.