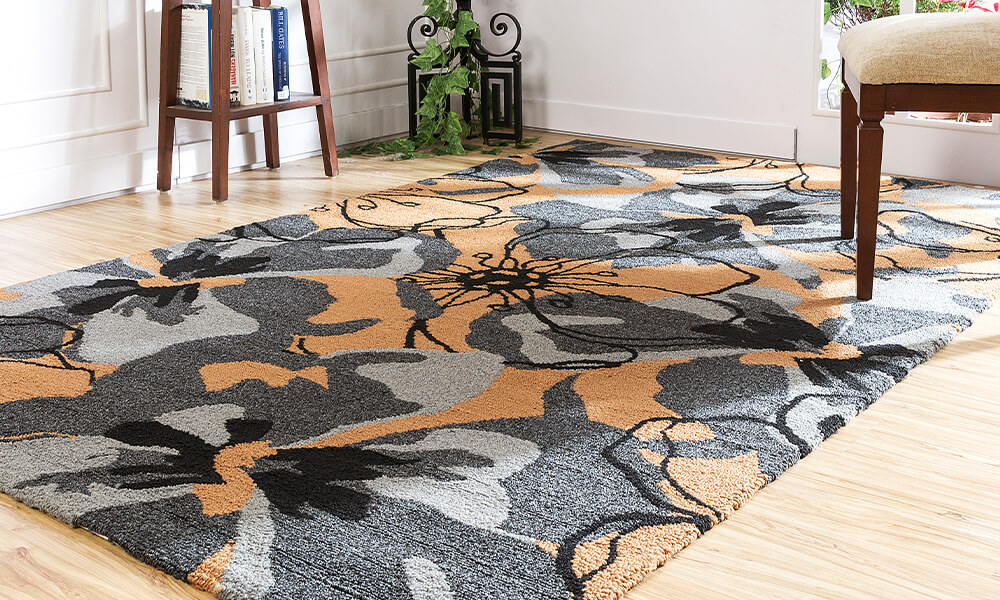 Let's face it, designing the interior of any room by yourself can be as rewarding as it can be horrible. You'd think that having complete control over the interior of a room would liberate you from all the difficulties and headaches that come with interior design, but that is not the case. The worst part about this entire experience is that once you invest all of your time and effort into the design process, you get sucked in by the choices placed upon you. Whether or not these choices are demanding depends on how you'll approach the entire process, though if you're dedicated, you'll act without compromise.
The statements above make the design process sound like you're waging warfare but make no mistake. A design process is anything but simple. So many details need to be planned and dealt with before you can even start looking at colour palettes, fabrics and furniture. And while on the subject of details, let's not forget to mention those that come after all general preparation has been dealt with, like choosing the right curtains or carpet, for example.
A carpet can have a significant impact on a room when it comes to space, atmosphere and colour. If you've decided to place a carpet, rug or even wall-to-wall carpeting in a specific room, you'll have to undergo a lengthy selection process. This is due to the wide varieties in which all of these come.
Which Factors to Consider When Choosing a Carpet
In order to choose the right carpet for a room, there are a number of factors to consider. Colour is one of the most important, as it will be a significant component of your home's overall aesthetic. Choose colours that match or complement your existing decor and furniture. Choosing a carpet based on its texture is also essential, as that determines how comfortable it will be to walk on. Finally, the thickness of the carpet is a crucial factor that must also be taken into consideration. Thicker carpets are more durable and offer better sound absorption. There is a possibility that wool and natural fibre carpets will require more maintenance and cleaning than synthetic ones, so if you want something that will stand up to wear and tear over time, you need to make sure you choose something that will be durable.
Choosing the Right Fibre for Your Carpet
Each type of carpet offers its advantages and disadvantages, which must be considered when choosing one. Here, we'll explore the pros and cons of the three most popular carpet types, wool, synthetic, and natural.
Wool is one of the oldest and most durable carpets today. It is highly resistant to stains, odours, static electricity, moths, and other pests. Wool carpets also come in various beautiful colours and textures that fit any decorating style easily. Due to their high-quality construction, wool carpets may be more expensive than synthetic carpets. As a natural fibre, wool can flatten or crush over time if not handled correctly.
Because synthetic fibres, such as nylon or olefin, are made from artificial materials, synthetic carpets are more durable than wool carpets. They are also highly stain-resistant and will retain their original colour longer than other types of carpeting due to their artificial nature. They may, however, feel stiffer underfoot; unlike natural fibres such as wool and cotton, synthetic carpets lack softness.
Finally, natural fibres are typically derived from plants or animals, such as cotton or jute, which offer texture and comfort underfoot at an affordable price point. In addition, natural fibre carpets tend to be more absorbent than synthetic varieties, which makes them great for use in high-traffic areas where spills are likely to occur. Unfortunately, these same porous qualities can make them susceptible to staining if not promptly cleaned up after spills occur, so proper maintenance is essential for optimal performance over time.
Consider the Room's Specifications
When choosing carpeting for a room, it is important to consider the specific needs of each space. Each room in your home has different requirements when it comes to selecting the right type of carpet.
Bedrooms – wool and natural fibre carpets make excellent choices as they provide softness and comfort underfoot. Suc carpets make the room look more cosy and welcoming. Wool carpets are highly resistant to stains and pests, making them ideal for bedrooms where spills occur occasionally. Carpets made from natural fibres, such as cotton or jute, can offer excellent texture and comfort.
Living rooms – often require more durability than other rooms due to higher traffic levels. Synthetic carpets like nylon or olefin are durable and cost-effective options that can handle lots of foot traffic without flattening over time. For added softness, look for synthetic carpets with longer fibres, which create a plusher feel underfoot.
The kitchen – an area prone to spills and splashes, so stain resistance is key when selecting a carpet here. Look for synthetic carpets made from polyester or microfiber, which offer strong resistance against liquids while still being easy to clean up if an accident does occur. Wool carpets are also great options as they resist most stains while providing softness and comfort underfoot in this high-traffic area of your home.
Final Thoughts
Choosing the right carpet for a room can seem daunting at first glance, but with careful consideration of your needs, there will surely be something that meets both style preferences and practical requirements. With so many options available on the market today, take some time to explore them before deciding to get the perfect flooring solution for your home!
No matter what type of carpet you choose, proper care and maintenance will ensure that it looks great for years! Of course, you can always turn to a carpet cleaning service to help you out with the task. And be sure to follow the manufacturer's instructions when caring for your carpet. This will help you get the most out of your investment while ensuring long-term durability and satisfaction from your purchase!