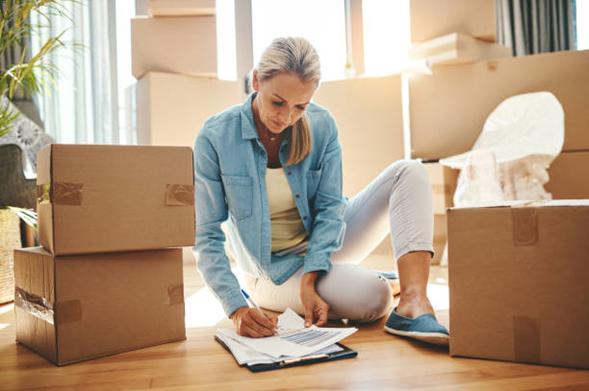 Moving out can be a stressful activity for landlords and tenants. However, the bulk of the task often falls on the renter, who has to pack all their personal belongings, find qualified movers, and make minor renovations if necessary. More so, if there's any damage when the tenant leaves the property, your landlord can take repair costs out of the security deposit you paid at the beginning of your tenancy. 
Experts recommend using a guide to prevent you from losing money and make packing up as stress-free as possible. Do you understand the importance of a move-out checklist for tenants? Or what items to include in your list? Then, stick around to make your next departure as easy as possible.  
Items Include on a Move Out Checklist for Tenants
A move-out checklist is a guide that outlines all the things a tenant must complete before leaving their rental home. To this end, most experts recommend creating an in-depth list for each room to make it easier. If your building has one, you could ask your dedicated property manager to assist with moving out.
Here are a few tasks to include under each room:
Living Room
Walls: Your walls should be free of stains, markings, or dents. If there are any nail holes, they should be present when you initially moved in.

Floors: Your floors shouldn't have scuff marks, scratches, or deep grooves. You should sweep and mop your hard floors while dusting and vacuuming carpets or rugs.  

Windows: You should ensure your windows are free from cracks in the glass paneling or wooden frame. Wash down the glass with a good cleaner and let it dry. You can do the same for the curtains and blinds as well. 
Bedroom
Closets: Ensure all the bedroom closets are empty. After that, look for signs of damage and repair them if necessary. It would also be a good idea to dust and clean them thoroughly. 

Doors: Examine the entries in all your rooms. Wipe down the paneling, and ensure the locks work correctly. 

Switches: Double-check the outlets to ensure they're in good working condition. 
Bathroom
Toilet: Examine the toilet in each bathroom and ensure it still works. If there are any issues with it, you might have to call a plumber. After, ensure you clean and disinfect it. 

Shower: Remove all personal items, including shower curtains, shampoo bottles, and soap. Like the toilet, clean and disinfect them.

Mirrors: Wipe your mirror with a glass cleaner and empty any medicine cabinets. 
Kitchen
Appliance: Examine all your devices, including the dishwasher, oven, and fridge. You should degrease and clean any excess buildup, change filters if necessary, and empty the racks. 

Backsplash: Clean the backsplash thoroughly, and ensure the sink is clear of debris. 

Garbage Disposal: Empty the garbage disposal of any excess food. 
Importance of Having a Move-Out Inspection
It Gives You Time to Make Repairs
One of the main benefits of having a move-out inspection is that it gives you time to make repairs. While living in a house, sometimes tenants cause some damage that goes hidden for a long time. However, a hasty departure would prevent you from noticing these minor streaks on the wall and chips in the flooring. 
On the other hand, when you create time to carefully evaluate the house before leaving, you can take note of these problems. Although some damage would be beyond your DIY power to fix, most would be easy to clean up or repair before your landlord discovers it. 
It Allows Both Parties to Review the Unit
Another benefit of using a move-out checklist is that it allows both parties to review the unit. Some landlords prefer to have tenants around when they perform this inspection with a sample move-out checklist. 
When both parties are present when observations and evidence are collected, there's a lower chance for denials and accusations. Renters can see what damages property owners would deduct, and landlords can avoid some unnecessary back and forth. 
It Secures Your Security Deposit
Finally, using a move-out checklist can help you secure your security deposit. Under most state laws, renters have to pay a fund when moving into a new apartment. However, if tenants cause any damage during their lease, landlords are entitled to withdraw from this deposit to make the necessary repairs. Then when the lease expires, tenants can have the balance. 
Thus, when you have time to make repairs, the property has less damage to count against you. As a result, they won't need to withdraw as much or at all from your security deposit. That saves you some money you can put towards your next house. 
Conclusion
We cannot under-stress the value of a detailed move-out checklist for tenants, but we hope this article helps. For many renters, moving to a new home is often a stressful situation that leaves room for mistakes. So whether it's your first or fifth vacating a rental property, a specific guide could make the process easier.
Remember that it is easier when your list is itemized under each room. For example, you could assess the dishwasher under the kitchen and clean the toilet below the bathroom. It would be best to consider using a template so you don't forget anything. Many professional property managers have a detailed one and would be happy to forward you a copy. A thorough move-out inspection can give you time to make cosmetic repairs and secure your security deposit refund.