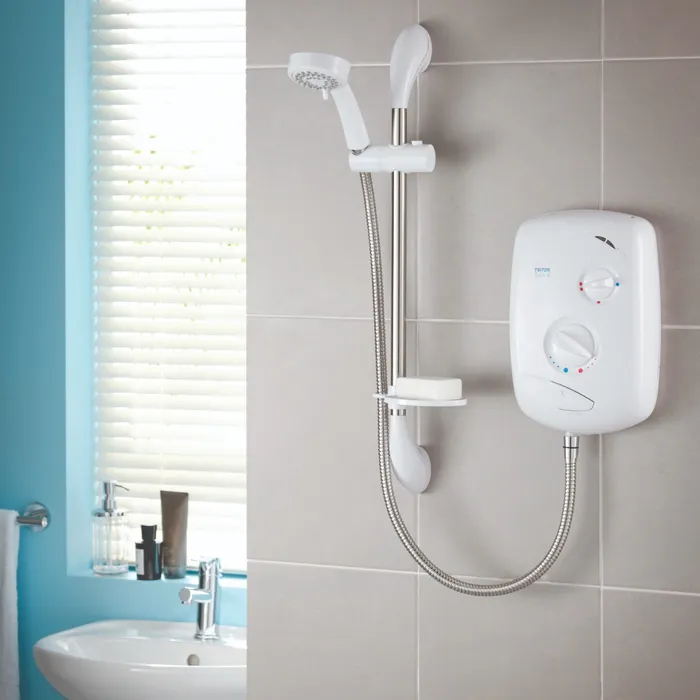 Although not as common as conventional mixer showers, the consistency, value for money and range of abilities of electric showers mean they are now a very popular choice in many households. Typically coming with power ranges of between 8.5kw and 10.5kw power inputs, the best-manufactured electric showers feature a range of common traits, which you can check when investing in your new shower to make sure you are getting everything you need for your money.
Good electric showers should have a manually operated single lever which both allows you to control the flow of water and the water temperature itself. This setup provides the greatest ease of use and safety, especially if you have a family and young children so unlike with mixer showers you can be absolutely certain the kids won't risk burning themselves. Single and simple start and stop push buttons also ensure that there is no water wasted from drippy showers, which can tot up, especially in the current cost of living crisis. Moreover, units that have multi-power settings can also support this as they can ensure you only use the amount of water and power which is commensurate to your requirements and monthly utilities spend.
Stainless steel hoses should come as standard as stainless steel is a non-porous material meaning it does not allow bacteria and other germs to grow and thrive. Similarly, a well-functioning slider rail should come as standard for an electric shower unit and this should also be in stainless steel for the reasons previously mentioned. Manufacturers such as Gainsborough, amongst others, include all these features and more as standard and are a good example of a range of products that represent all the essential components of electric showers.
Finally, visually block primary colours are a good choice for showers so think of white, grey and black. This helps your bathroom to look clean and does not detract from the rest of your interior design choices.