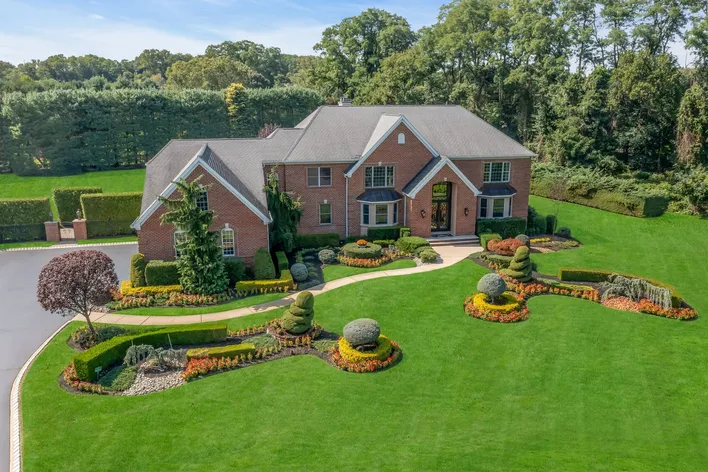 Holmdel is home to PNC Bank Arts Center – this is a popular concert for open-air events in the area. If you love attending events and festivals on weekends and holidays, you might want to get a home in Holmdel. You can see this event center from Garden State Parkway, and on a good weekend, it accommodates about 17,500 people. The name Holmdel means "pleasant valley." Because the area is only 12 miles from the Jersey Shore, residents experience coastal air, which makes summer enjoyable.
What Kind of Houses Do You Find in Holmdel?
You will come across various home styles for sale, from simple ranch houses to contemporary split-level homes. Most homes here are from the 1950s, showing the evolution of the area's architecture. In most neighborhoods, zoning regulations require homes to have a minimum one-acre lot. This way, you will have a lot of open spaces in your backyard where you can create your garden or green space.
Besides homes from the 1950s, you will find several new developments. The Reserve is among the new developments with 40 single-family homes. Another development is the Regency, which is a neighborhood for seniors. The Regency has 180 townhouses built by Toll Brothers.
Residents will have access to restaurants, recreational centers, public libraries, stores, and offices at the redeveloped building that served as the center for Bell Labs and AT&T. This five-story building brings urban conveniences closer to neighborhoods.
The Holmdel Real Estate Market
Holmdel offers several luxury homes that sell for more than a million dollars. As an upscale town, homes in Holmdel sell at an average price of more than a million dollars. It is a popular commuter suburb for people working in big cities such as New York.
The real estate market keeps growing with several new homes. Aspiring homeowners will come across several custom homes with great landscaping and historical homes that just had a facelift. Family-style classic homes, ranches, split-level homes, and properties surrounded by trees are common.
The cost of life in Holmdel is 29.1 percent higher than the national average, but it is lower than the New Jersey average by 7.8%. However, Holmdel will meet your needs if you are looking for luxury homes in a commuter suburb.
Things To Do in Holmdel 
Holmdel is a paradise for people who love the outdoors and green spaces. With most homes sitting on an acre of land, residents will have trees and gardens to make their homes look appealing. Even better, Holmdel Park offers hiking trails, picnic spots, fishing areas, and playgrounds for different sports.
You can visit the Holmdel farms, where workers dress in classic work gear from the 1800s and use horse-drawn plows. On weekends, you can visit the wine vineyard and wineries to taste what Holmdel offers.
Homes for sale in Holmdel can be relatively expensive, but the area offers the best neighborhoods for families and working professionals. Let Gerine Skamarak help you navigate the area and pick the best homes for your budget and needs. Contact The Gerine Team today and actualize your dreams of owning a home in Holmdel.